In early 2007, a diverse group of water users from throughout Eastern Idaho began conducting informal meetings to discuss water rights and use of water in Eastern Idaho. We learned of powerful and well-managed interest groups in other parts of the state—some of which want more of our water. We quickly came to the conclusion that the time to formalize a comprehensive water rights coalition had arrived.
The group recognized that in order to achieve maximum political influence that all stakeholders interested in water issues needed to be involved. Thus the Eastern Idaho Water Rights Coalition was born, consisting of cities, developers, canal companies, irrigation districts, and groundwater districts.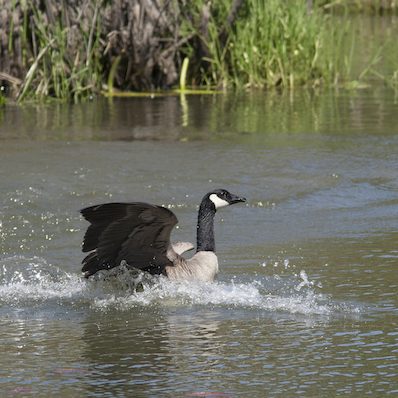 Holding regular meetings to discuss issues and prepare positions and action plans.
Hold a seat on the legislative committee of the Idaho Water Users and monitor legislation and policies that potentially impact water in the region.
Participate with the Association of Idaho Cities on water issues.
Hold meetings with candidates for Governor to discuss the importance of water issues to the region.
Meet and correspond with state officials and major water stakeholders.
Participate each year with Eastern Idaho cities in a legislative forum to help educate legislators about important water issues.
Conduct symposiums and other meetings to educate members and the public about important water issues.
EIWRC Leadership and Management
Much of the business of the coalition is conducted via the internet and by email. All members receive periodic email updates and news bulletins and are entitled to full access to this website.
The day-to-day activities of the coalition are directed by an all-volunteer Executive Committee and part time Executive Director that meets on the 1st Thursday of each month.
The general policies and positions of the coalition are determined by an all-volunteer Board of Directors. The Board meets at least two times a year.
The Eastern Idaho Water Rights Coalition was formed and registered in 2007 in the State of Idaho as non-profit, tax-exempt corporation. A similar designation under Section 501©(3) of the IRS code is pending. A letter verifying the tax-exempt status of the EIWRC can be obtained by contacting us at: Eastern Idaho Water Rights Coalition, c/o Keith Esplin, 593 East 5th South, Rexburg, ID 83440. Financial summary information for the Eastern Idaho Water Rights Coalition is contained in its annual report.